---
---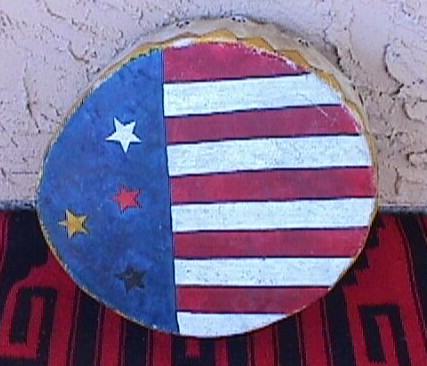 ---
Sioux Drum
FROM THE PRIVATE COLLECTION OF STARWALKER!

Rawhide leather stretched over hollowed out tree slice 3/4" thick.
Drum size = 14" x 13" x 4"
Painted with Indian-style American flag symbols, with red, yellow, black and white stars, on a blue background, red and white stripes, and on the sides: yellow triangles representing mountains.
Signed with initials "RN".
Made by a Native American, Dakota or "Sioux".
Asking $220.00.

More Pictures of Drum:
More Pictures of Drum signature: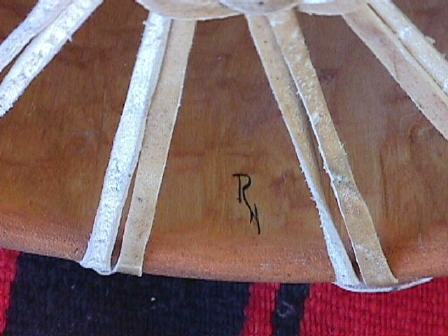 ---
To order go to "ORDER"
Back to Index
---